"
The substance with the highest known energy per unit volume in the universe. Raw quintessence material is transported here from throughout the galaxy and refined into standardized Galra fuel requirements.
"

— Galra Sentry , Season 1, Episode 10: "Collection and Extraction"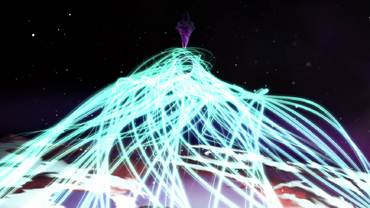 Quintessence is a mysterious substance mentioned frequently in the series, and harvested by Haggar with her dark magic and Galra technology for use in the Galra Empire. It is shown to be something of a life force, leaving a planet completely barren and inhospitable when extracted.[1] Normally, this feat would have taken years, through mining and colonizing a planet, but Haggar has managed to develop a new method that takes mere minutes as seen during her "Komar Experiment". Usually, quintessence is refined into fuel by a Galra Druid.[2]
Known Properties
Edit
References
Edit
↑

Season 1, Episode 1: "The Rise of Voltron"

↑

Season 1, Episode 6: "Taking Flight"

↑

Season 1, Episode 8: "Rebirth"
Ad blocker interference detected!
Wikia is a free-to-use site that makes money from advertising. We have a modified experience for viewers using ad blockers

Wikia is not accessible if you've made further modifications. Remove the custom ad blocker rule(s) and the page will load as expected.